Orlando Airport Guide
Orlando North is your perfect getaway to central Florida. You have so many things which you can enjoy in Orlando from wildlife, natural parks, nightlife, shopping, etc. But before stepping out of the airport, here we are to make your every travel step convenient and comfortable. Clearly not missing your airport travel time too!
If you are planning to visit Orlando with a group of your friends or your loved ones. This can be an exciting trip for you which will give you a chance to explore the unexplored and enjoy every adventure from beaches to wildlife, parties, theme park. People who travel to Orlando always love the experience especially traveling with your family can be very exciting. And now don't worry about making your reservations Flightsbing is one of the best sites where you can book your desired airline tickets at affordable prices. Flightsbing will also help you with booking your hotels at such affordable rates. Now is the right time to have a look at our website and avail the best of deals. Plan your next vacation super soon and have the best time at this beautiful place. Flightsbing is here to help you with all your travel requirements if you have any questions or any queries which you want to sort before making your bookings. Then Flightsbing is the best choice ever.
Discover the Orlando Airport
Orlando International Airport: Orlando airport is designed very nicely and the interior and everything is so beautiful. Orlando airport has 2 terminals and 4 main concourses according to the research Orlando airport serves almost 50 million passengers every year. There are beautiful lounges at Orlando international airport which is there so that you can relax before you board your flight.
There are different lounges at different terminals which makes it easier for all the passengers to find the near lounge and chill for some time.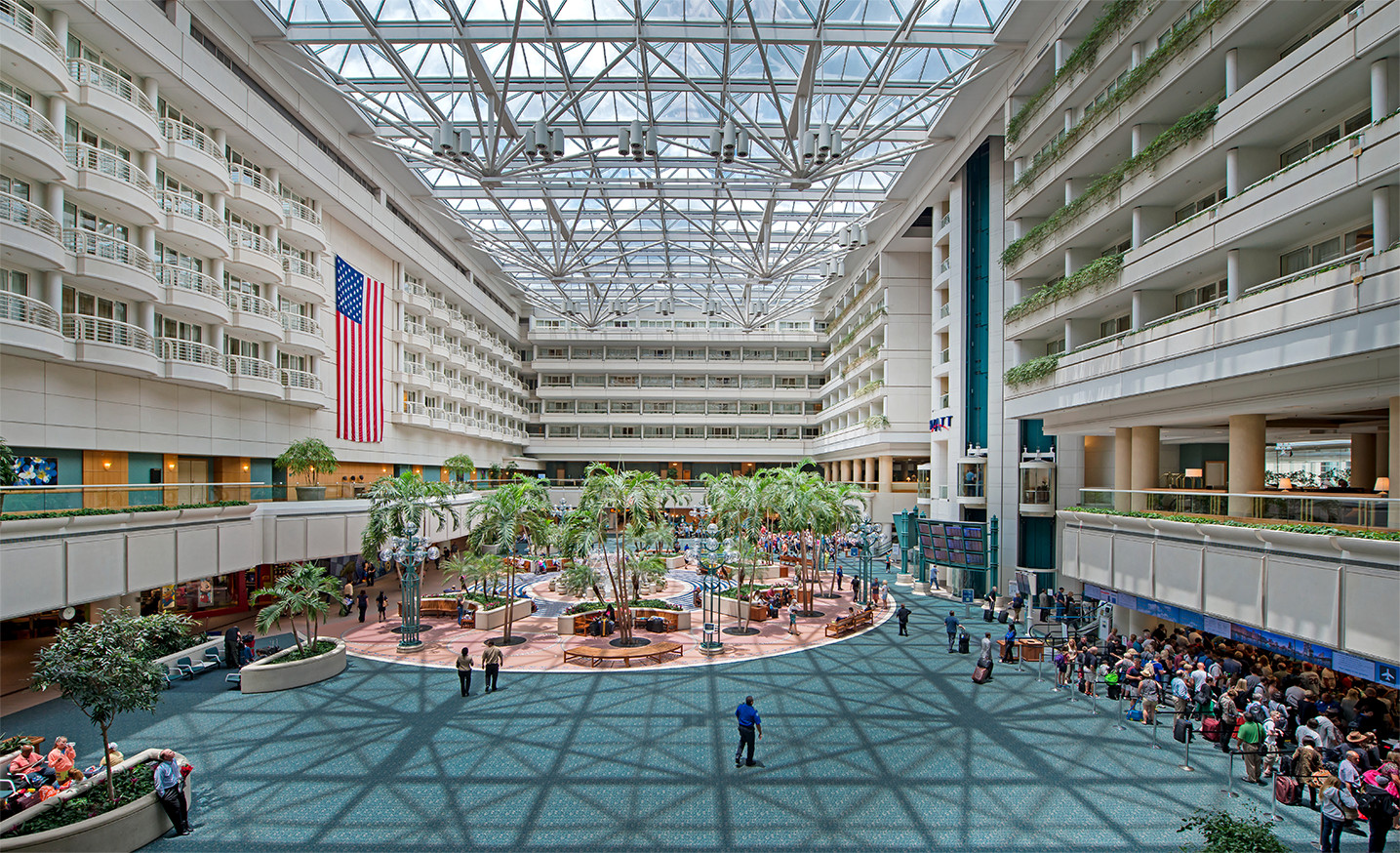 Terminal A has an MCO Airport lounge.
Terminal B has American airlines Admirals Club.
Apart from the beautiful lounges Orlando international airport also allows you to stay within the airport. The airport offers you a 5-star stay at the airport which will make it easy for everyone who is coming for their meetings.
Hyatt Regency Orlando International Airport
Hyatt regency makes it very easy for all the people who come for their business meetings, small vacations, or work vacations Hyatt tries to make it easier for you, if you want to catch the next flight you can stay at Hyatt they have spacious rooms perfect for your business meetings. The perfect view sometimes if you are lucky you can even get a chance to enjoy the balconies.
The best part about staying at Hyatt Regency Orlando international airport is that they also offer you the passes which are the day-use passes that are perfect for the people who come for a shorter period or have the next flight. This is the best way if you just want to go and get ready for your conference meetings. You can utilize the space for your meetings and while working the great food will also be served. So, no need to worry about anything Orlando International Airport has everything sorted for you.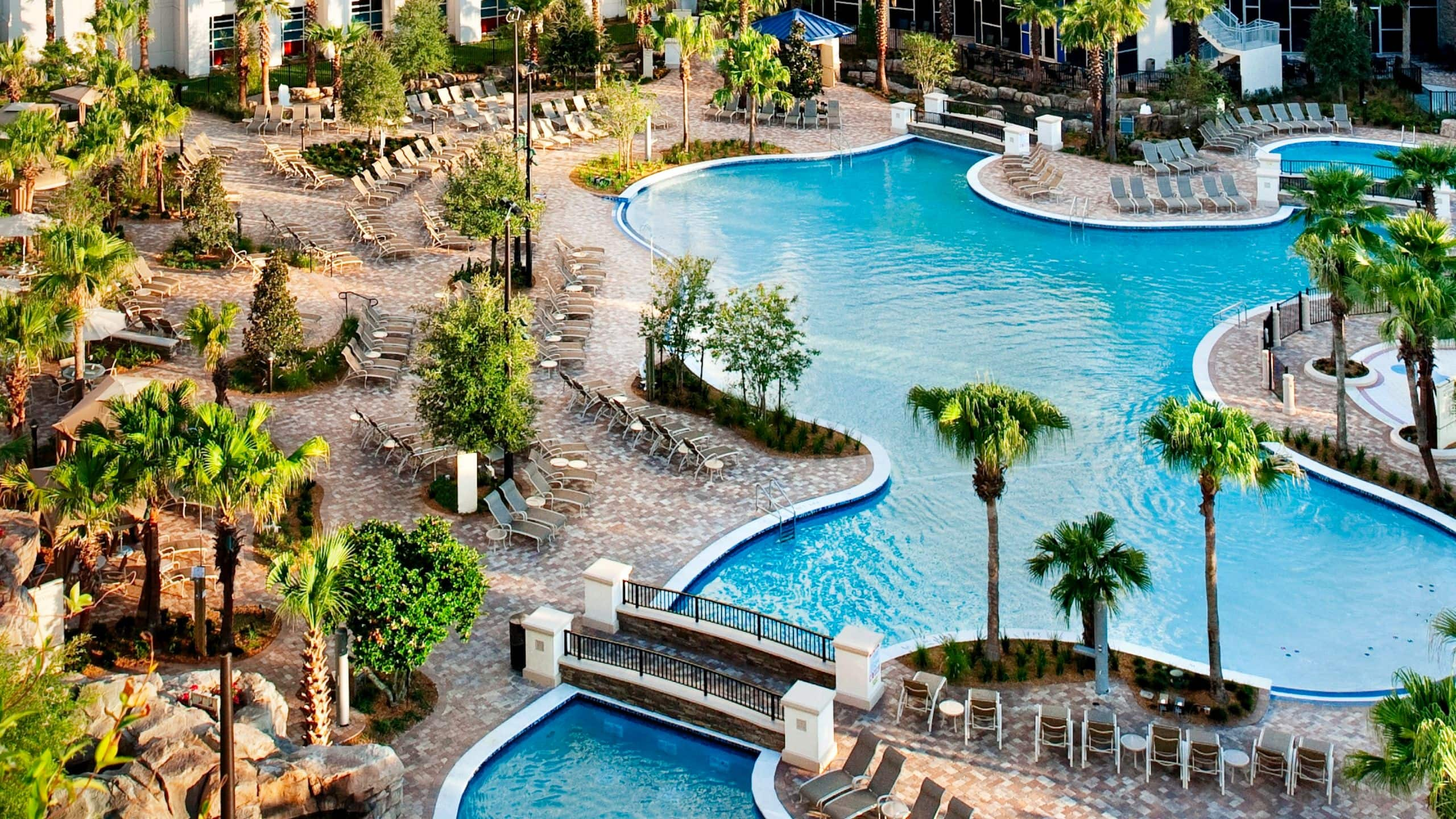 Hello Shopping Freaks – Brand Aid Alert
Do not worry Orlando international airport has everything sorted for you. If you are someone who loves shopping Orlando international airport has it all. You will find all your favorite brands to shop from while you are on the go. All the stores are there such as Johnson & murphy, Swaroski, mango, guess, lids or Desigual. You can find everything at this airport.
Get in touch with our travel experts or visit Flightsbing for more such travel updates.